DEAN VISITS GIBSON GUITAR TOWN!

Special photo album from L.A.'s musically famous Sunset Strip. Come join me on one of my earlier field trips!

SHOESTRING BUDGET MUSIC AND VIDEO

Check out this music video shot with a single camera and no crew. Upcoming series chronicles the step by step process of creating a pop song for another artist. In this case, Dean performed it anyway.

THE ECLECTIC SESSIONS!

Coming Soon - New Videos featuring Dean & Jim

The main players behind Orange County's Eclectic Rhythms Band give insight into the creative process, Coming soon!

2010 CHRISTMAS VIDEO

Shot in Orange County, California in HD with a single camcorder, I dusted off a lost track from our 2000 CD and polished it up to a sparkling luster!

BIG BEAR FUN RUN VIDEO - TOP TEN CAR SONGS

Informal survey taken at annual classic car show in Big Bear Lake, California

ECLECTIC SONGWRITER IS NOW ON FACEBOOK
* * * * * * * * * * * * * * * * * * * * * * * * * * * * *
If you heard my songs on Pandora or Jango, then click here
THANK YOU FOR VISITING MY NEW SITE!
It has been quite a challenge to start my music career all over from scratch, but I have learned a lot of things about the music business in today's universe of technology. I welcome the opportunity to share them with you

!
Now let's down to business!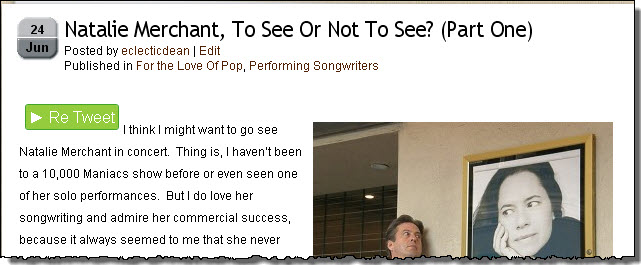 Because the blog is new, I would appreciate any suggestions for music related topics that you would like covered. My niche is 80's pop music of all genres. I am starting to receive some topics already at DeanO@eclecticsongwriter.com, but post your comments in Eclectic Notes if you can!
New content every week. I have a range of topics to catch up on. DeanO
See some photos of my Key West adventure on the original ECLECTIC NOTES!
Welcome to ECLECTIC SONGWRITER. May I help you?
Are you looking to write a hit song, or at least get your songs noticed? Maybe you're in a band, and the other members look to you for original songs? Perhaps you have potential lyrics, but no music to go with it? Music in your head, but the lyrics don't follow! Frustrated because you haven't broken into the biz, yet?
ECLECTIC SONGWRITER can provide you with answers!!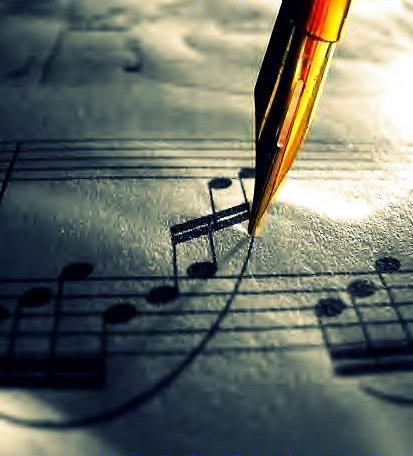 Every songwriter can use help and inspiration now and then. I will share my years of experience in music, as well as the knowledge and wisdom of other experts that I have run into. One thing is for sure: You will come away with solid ideas that will lead to writing better material!